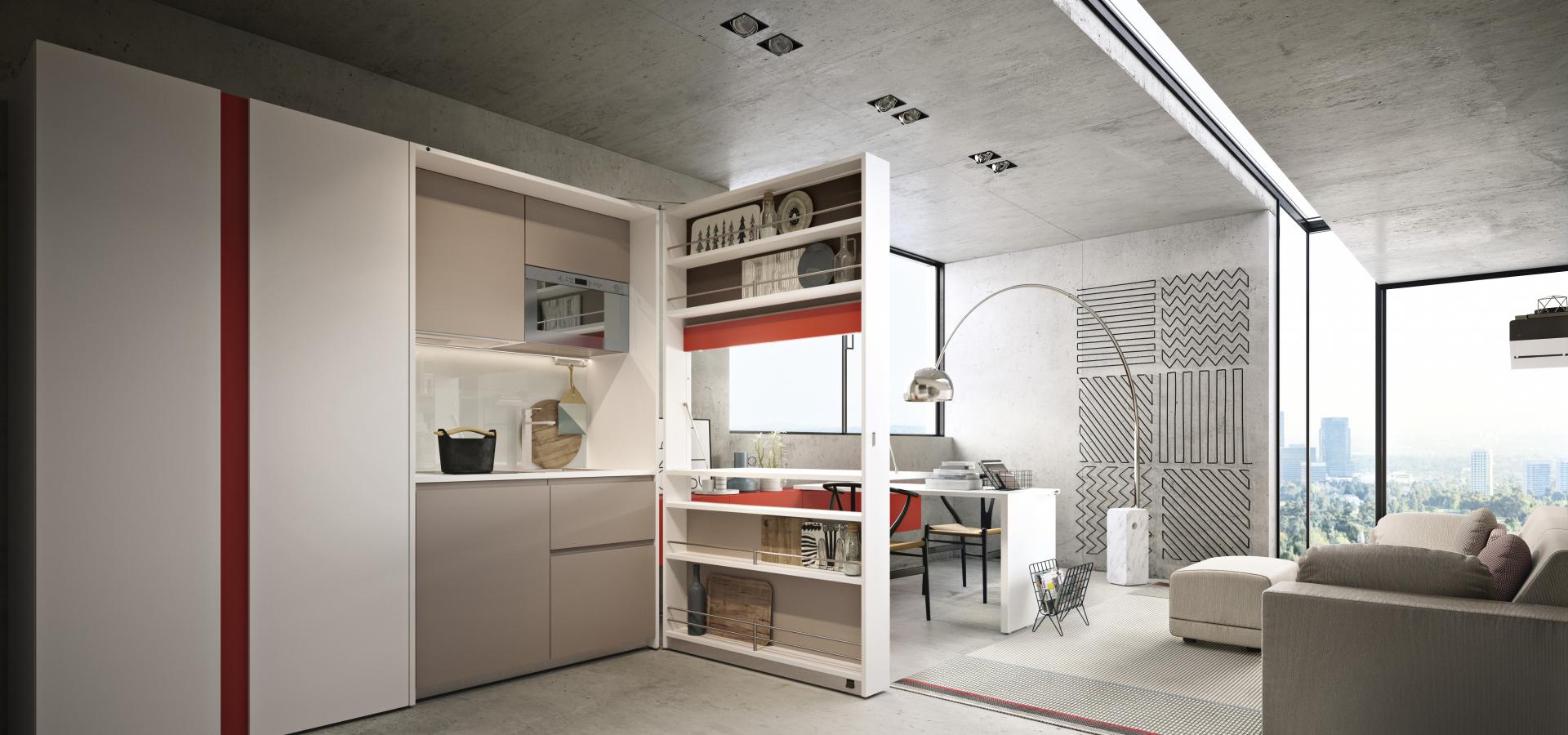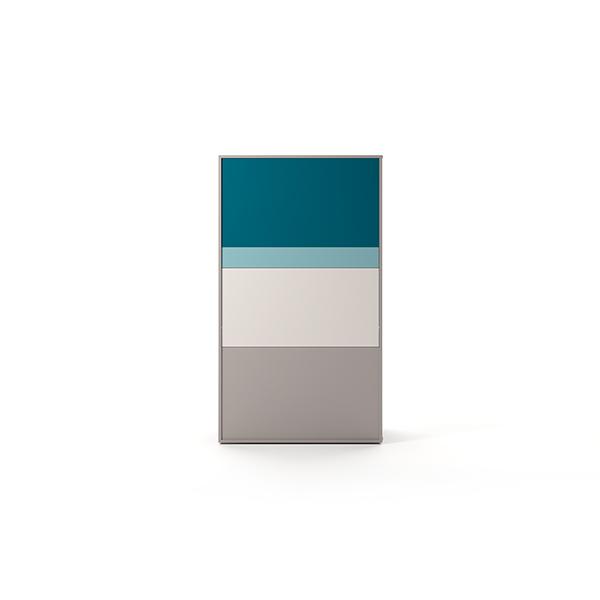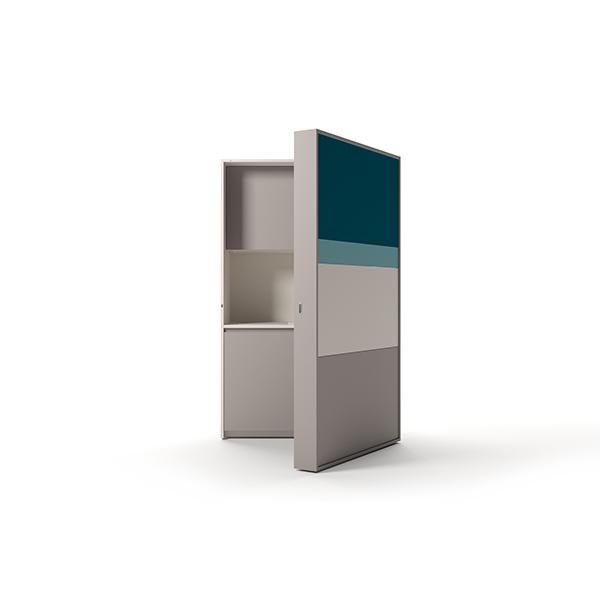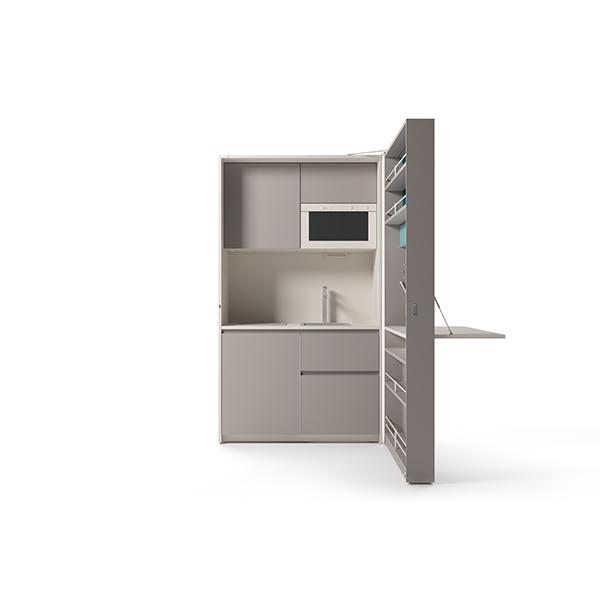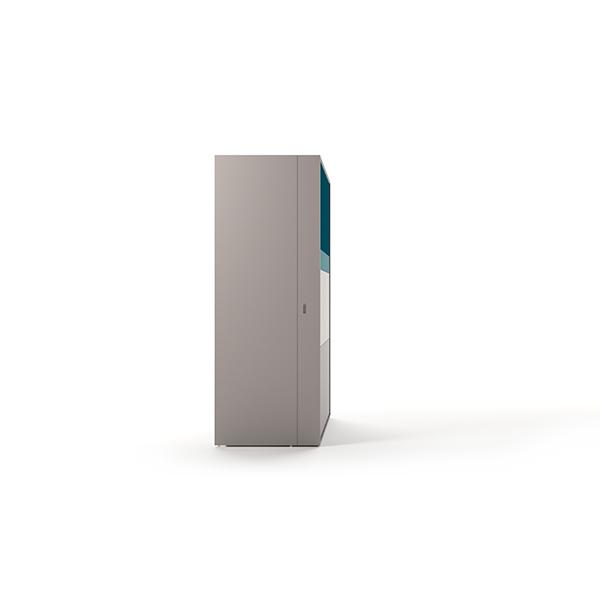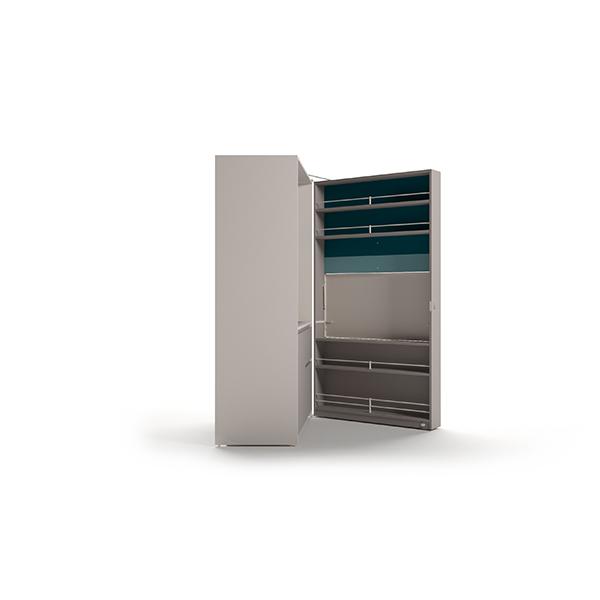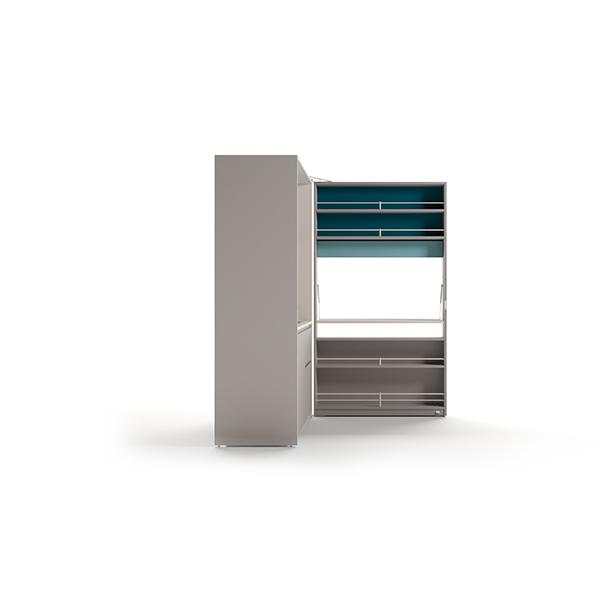 Technical specifications
transforming mini-kitchen
Kitchen Box Plus/Basic
Kitchen Box is a transforming mini-kitchen that can be integrated into the Living & Young System for dynamic and multi-functional rooms. The foldaway kitchenette in the Basic and Plus versions, with melamine and lacquered finishes, consists of a linear, modular kitchen unit connected to a fully-equipped revolving door that opens like a book and serves as a closure system for hiding the kitchen when necessary. The equipped, revolving door, which can open right or left, is organised as a pantry with an integrated flap table, which, when opened, is aligned with the worktop in the kitchen unit, thus doubling the space that can be used as a work surface. The integrated table top can be opened and used even when the equipped door is closed. Both versions are made with water-repellent materials, while the worktop and table top are made of fingerprint-resistant and scratch-resistant Fenix. Both versions are equipped with appliances and accessories and are produced with fixed standard configurations as specified in the price list. The kitchen is designed to accommodate a device that deactivates the hob and oven when the door is closed. When the door is opened, the power supply is reactivated.
Measures
Discover how much space you save
Kitchen Box - versione Plus
Kitchen Box - versione Basic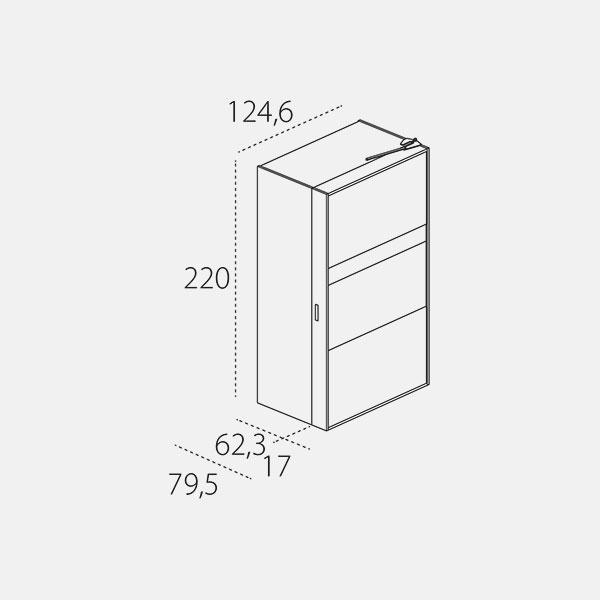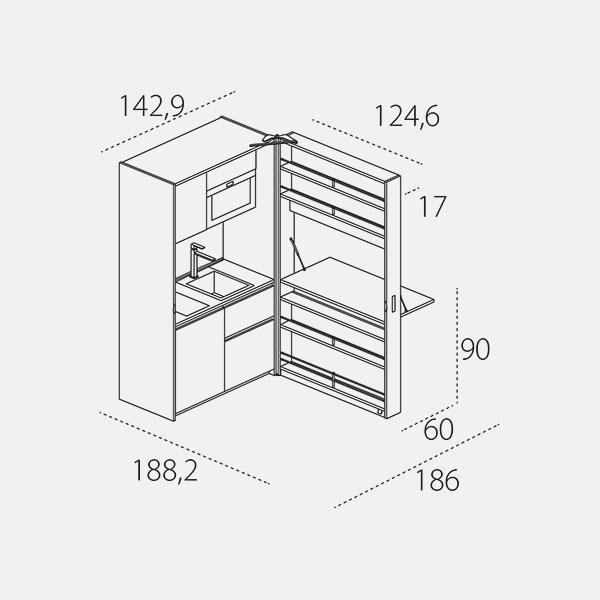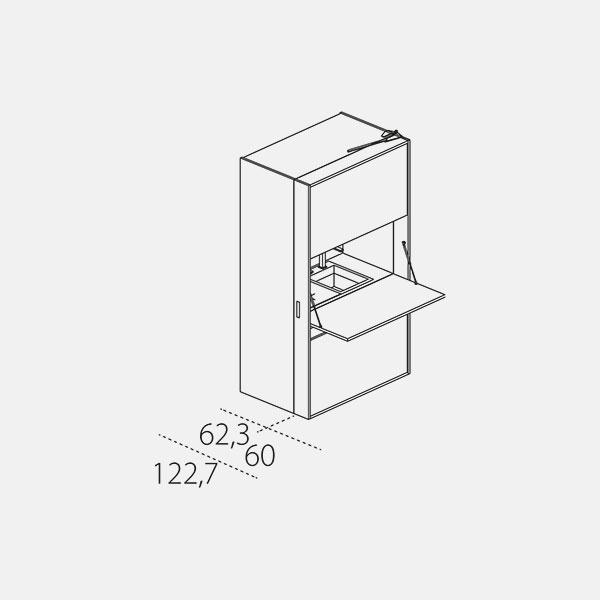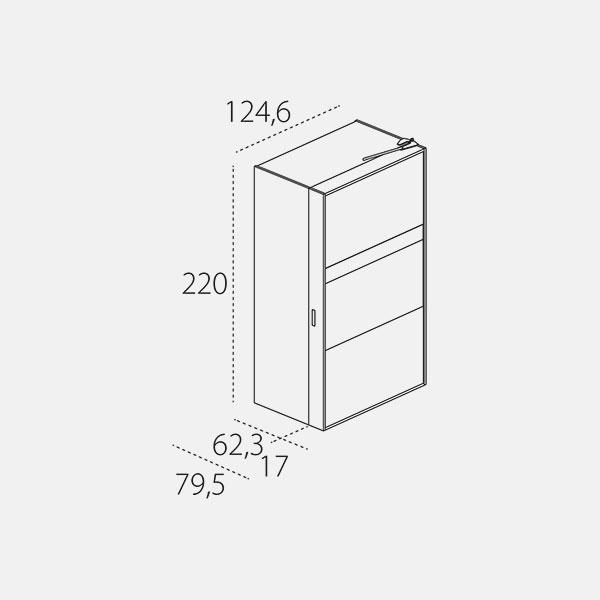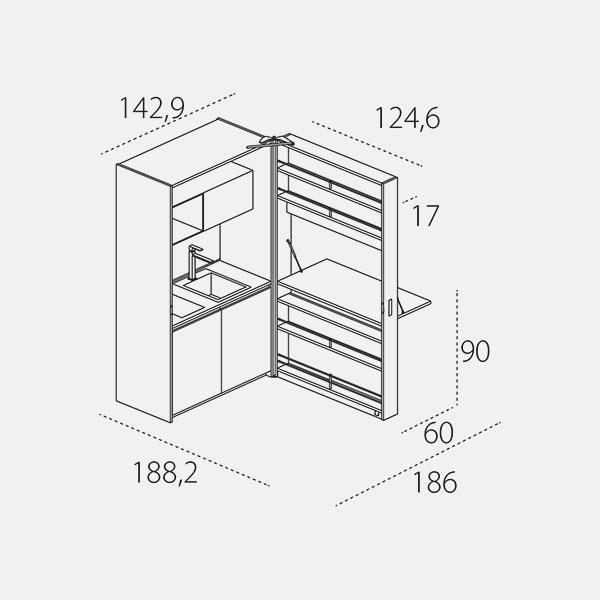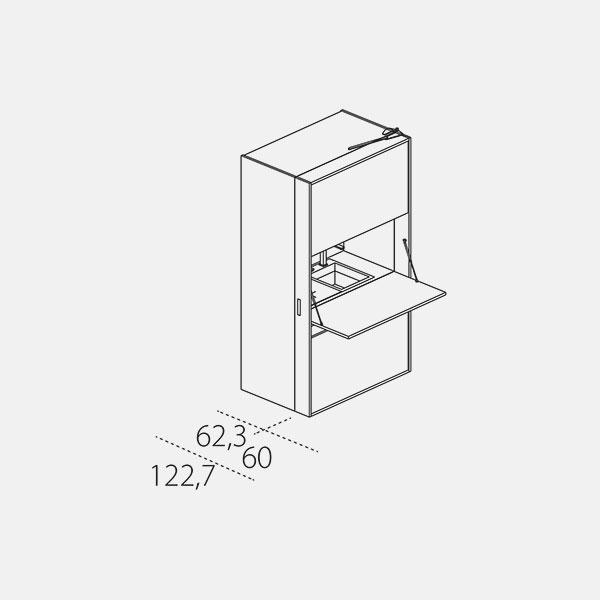 Finish

Clei Colour System
Full choice freedom


Free to choose a wide range of samples of materials, finishes and textiles to plan and personalize the space where you live with various combinations of hues and materials.

Finish catalogue
Download file
Inserisci le informazioni necessarie per procedere al download
Are you looking for inspiration or do you want to complete your space?
Discover our interior design ideas
Are you interested in this product?
Contact us right now to discover where to find it
Contact us