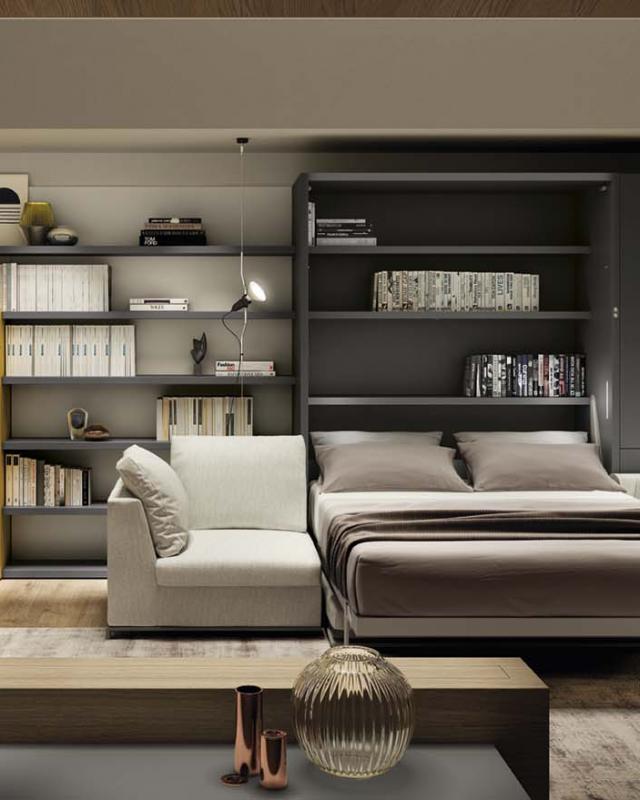 Motorized
See the video
Letti automatizzati Power.
Multiply the value of your space with a click!
Letti a scomparsa completamente motorizzati e pronti a trasformarsi con un semplice click.
Il meccanismo di articolazione automatizzato e ammortizzato, comandato da pulsantiera, per l'apertura e chiusura del letto mediante attuatori lineari e molle a gas e con dispositivo di rilevamento acustico di ostacoli, è totalmente incassato nel fianco del mobile mediante tecnologia brevettata e speciale lavorazione.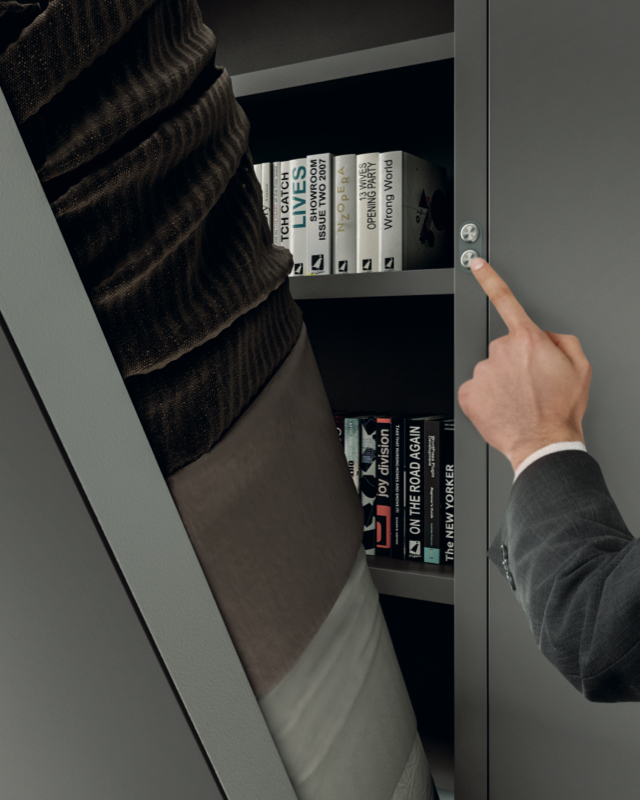 Ease of use
One touch, opening and closing with just one touch.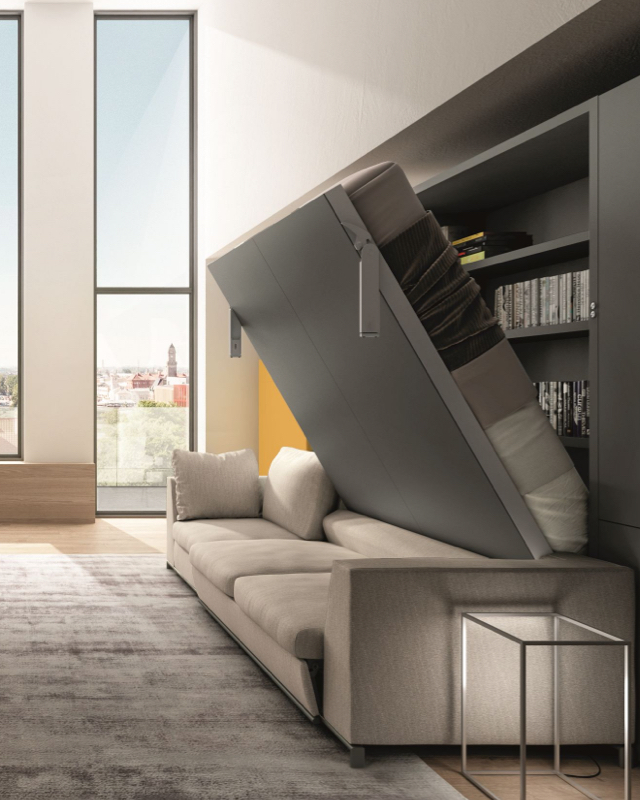 Time 15"
Automated opening and closing, fast and silent in only 15 seconds.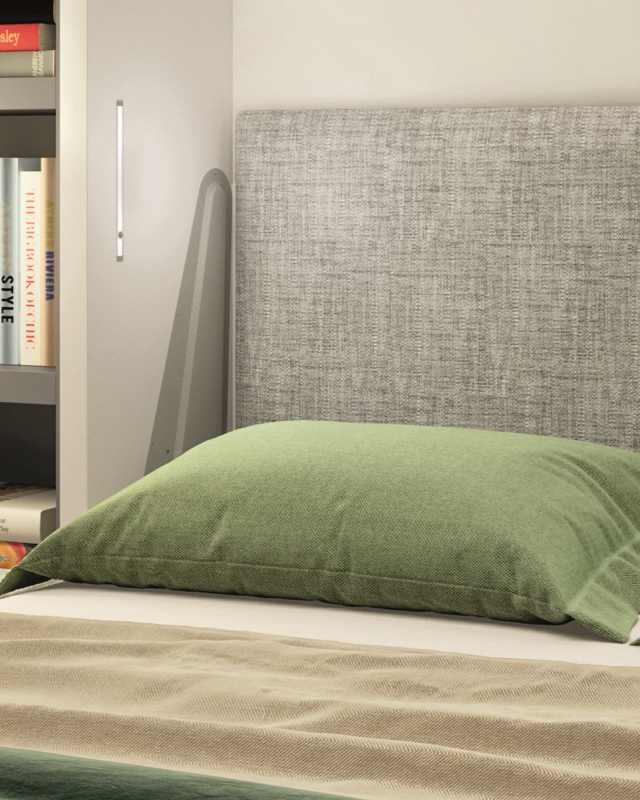 Technological Innovation and Design
The Power motorized opening device is totally built into the side of the cabinet through a patented technology and special processing.


Security system
Automatic safety sensors with obstacle detection during opening and closing, with acoustic signal.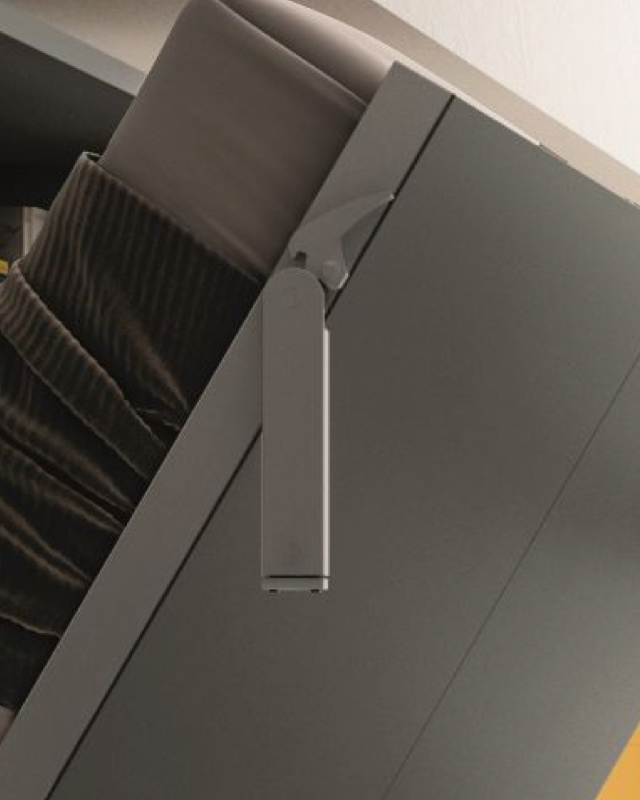 When there is no electricity
Opening and closing also manually.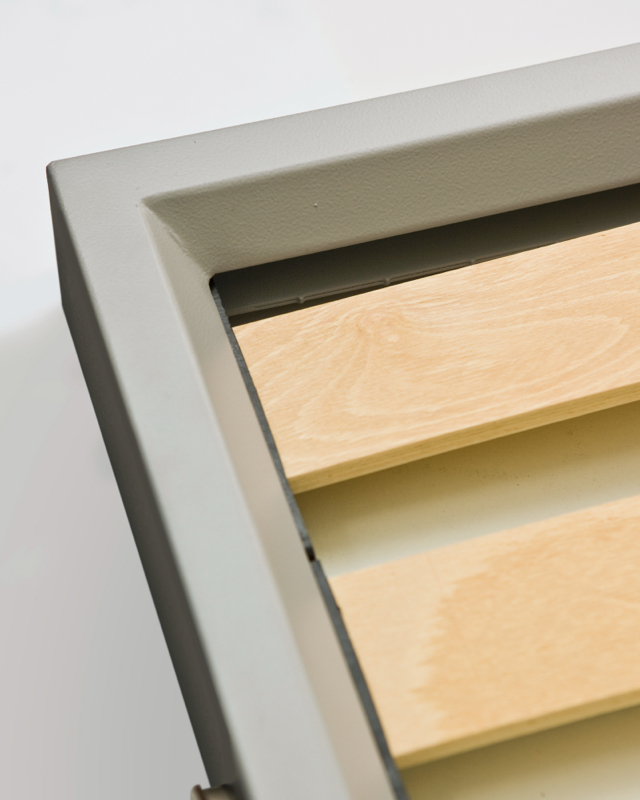 Patented CF 09 bed base
Rete brevettata in lamiera tagliata a laser e pressopiegata con sistema di sicurezza.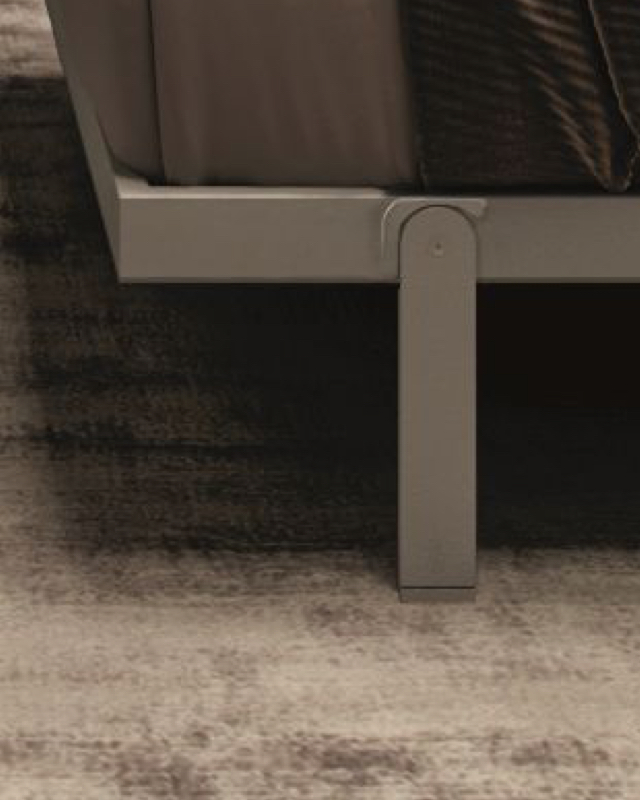 Adjustments
The feet are adjustable in height.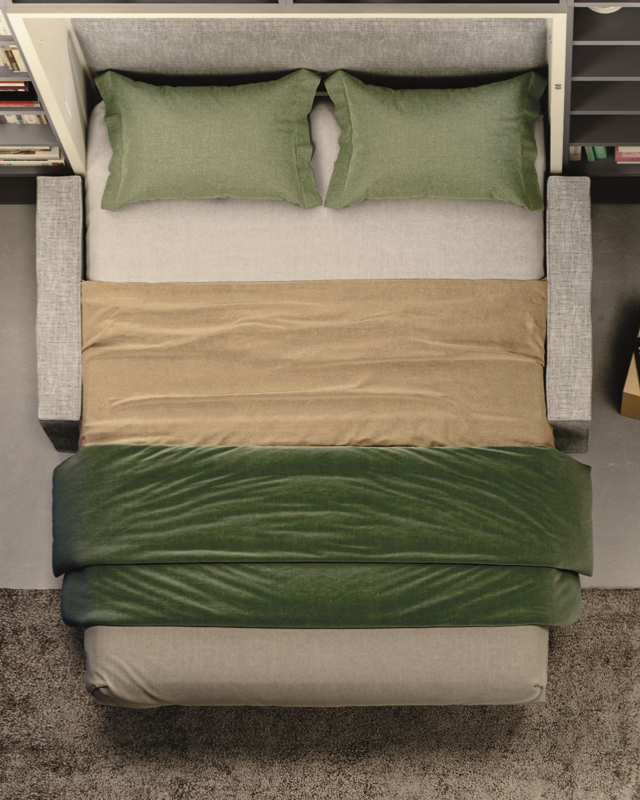 Ad hoc mattress
The weight of the mattress is designed also for the vertical position, and corresponds with the bed's opening mechanism.