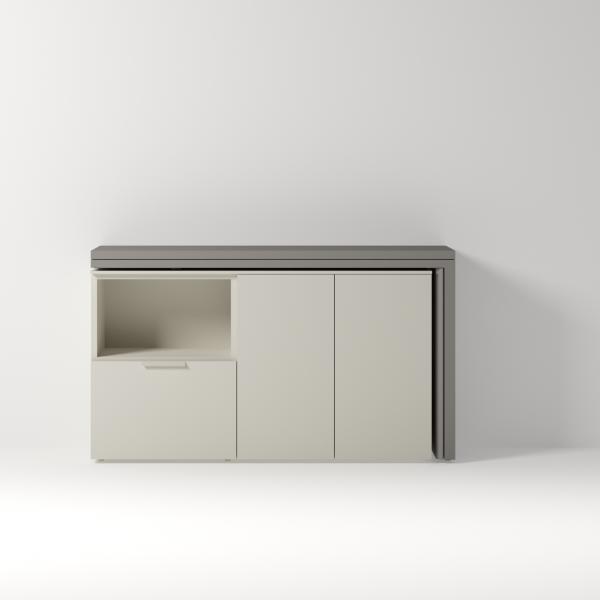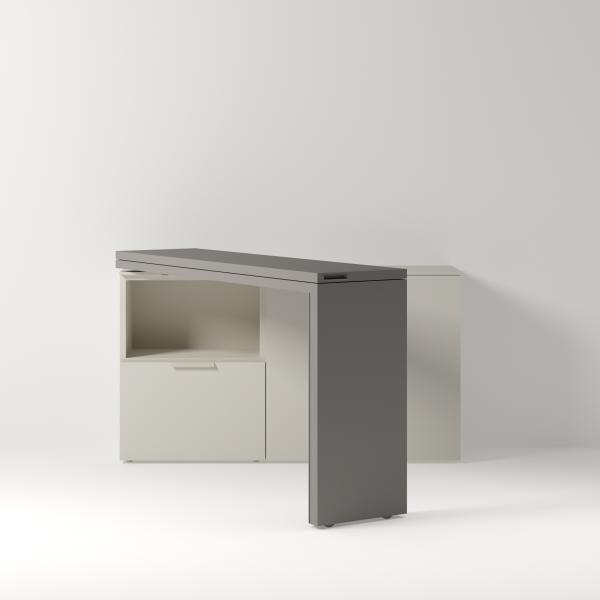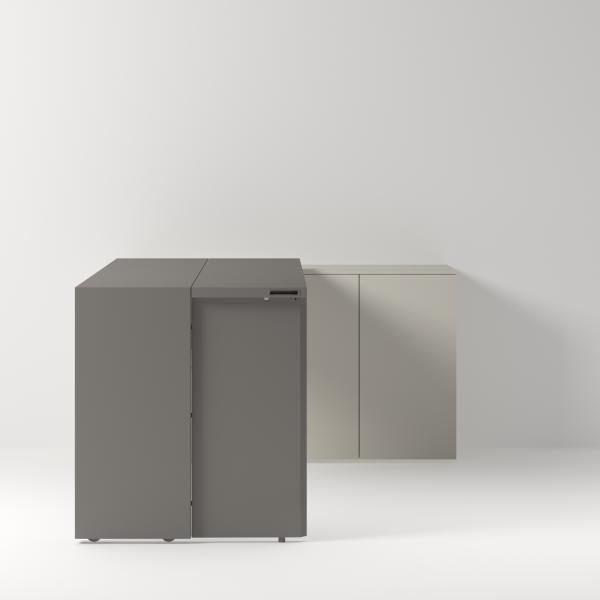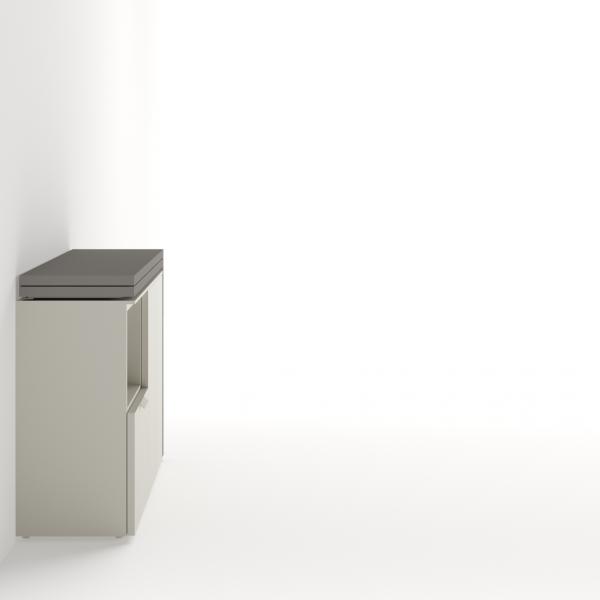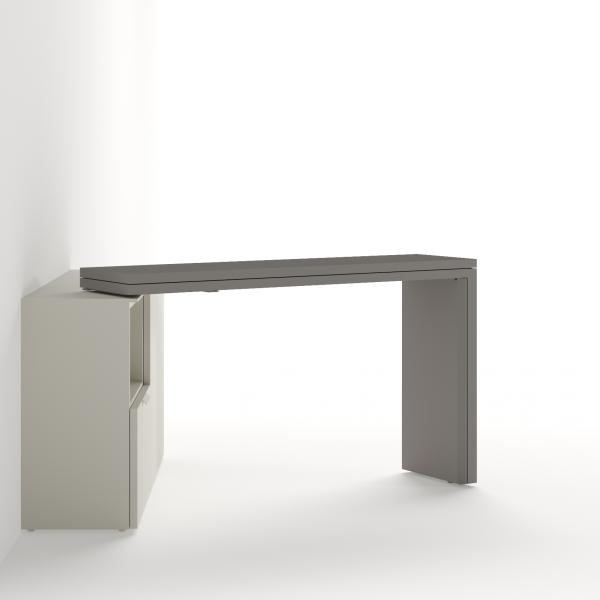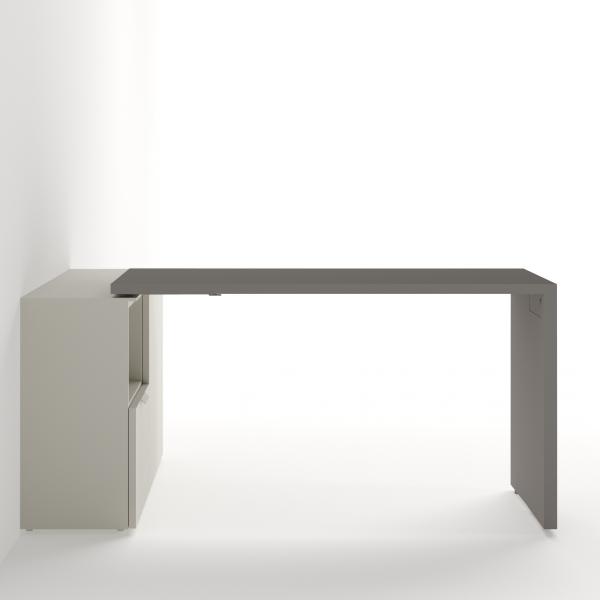 Technical specifications
Dining table / work station with storage base units.
Girò 1165 / 1345 / 1525
Girò is a dining table and a work station joined to storage base units.
The system, composed of two bi-folding tops, rotating mechanism and support leg, folds and becomes an
overlapping console to the storage units, configured in a fixed plan in the widths 1165 – 1345 – 1525 mm.
The floor storage units are available in the open version, with doors, with compartment and file-holder drawer. To the units with a fixed plan, other units can be flanked in free installation in the widths 540, 900, 1080 mm with single finish top 10 mm thick.
Measures
Discover how much space you save






Finish

Clei Colour System
Full choice freedom


Free to choose a wide range of samples of materials, finishes and textiles to plan and personalize the space where you live with various combinations of hues and materials.

Finish catalogue
Download file
Inserisci le informazioni necessarie per procedere al download
Are you looking for inspiration or do you want to complete your space?
Discover our interior design ideas
Are you interested in this product?
Contact us right now to discover where to find it
Contact us
Alternative products
Discover the other Transformable Systems