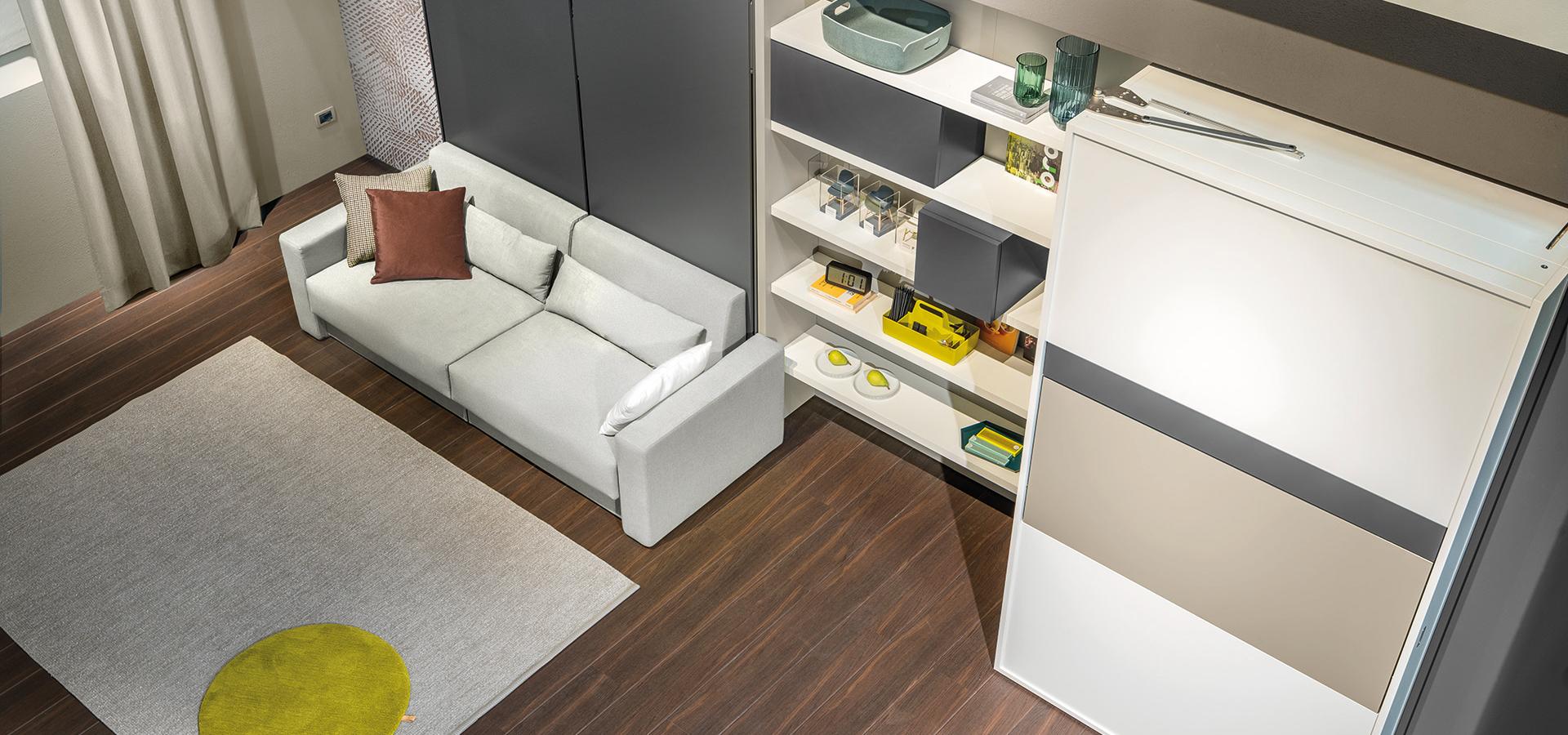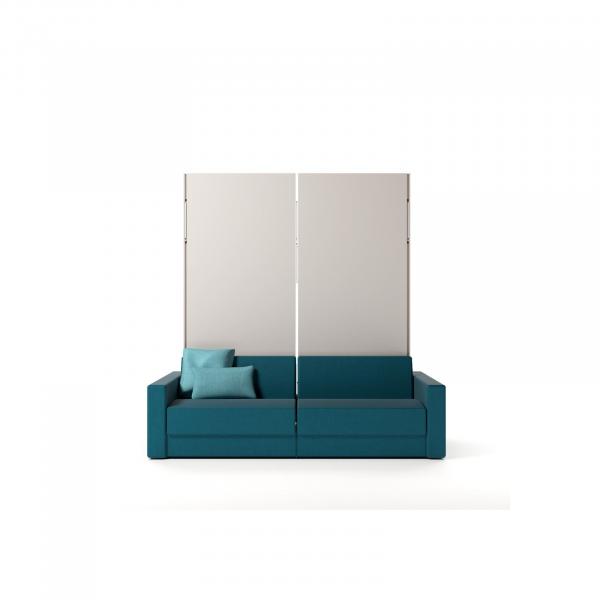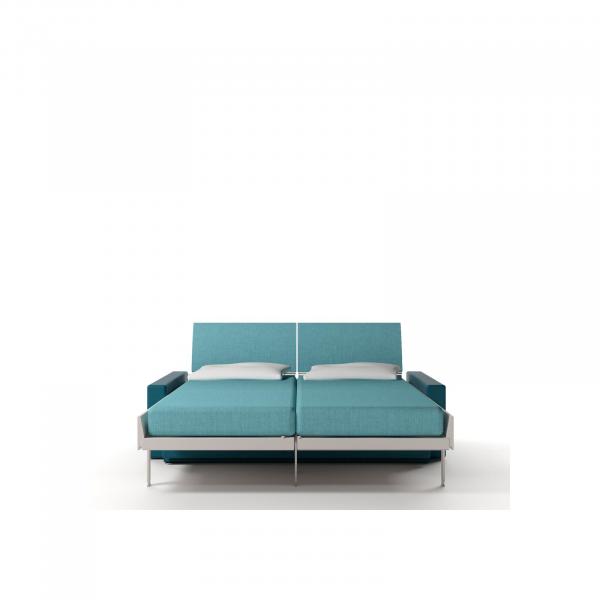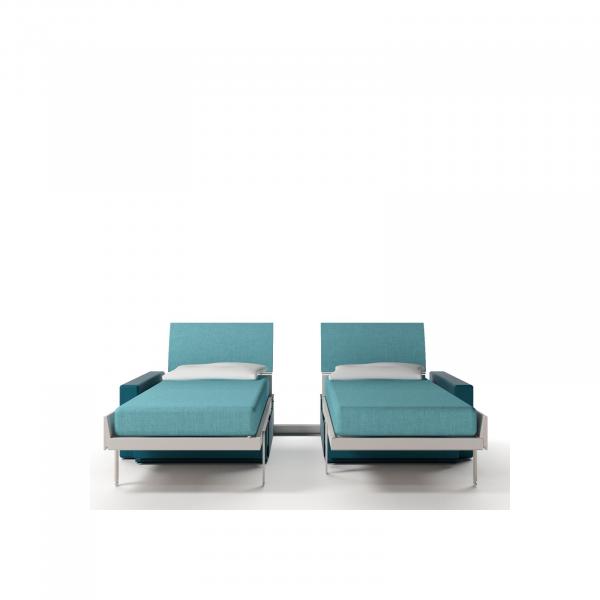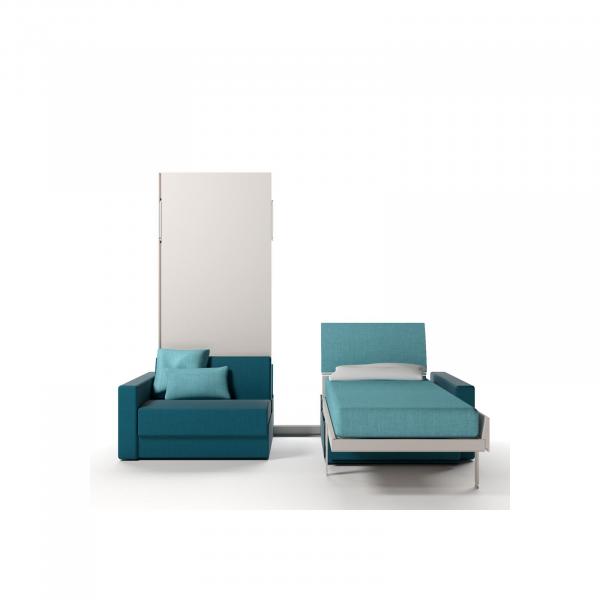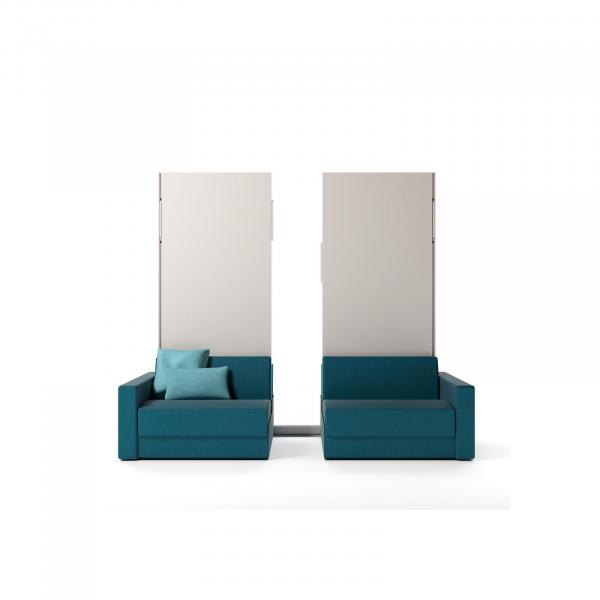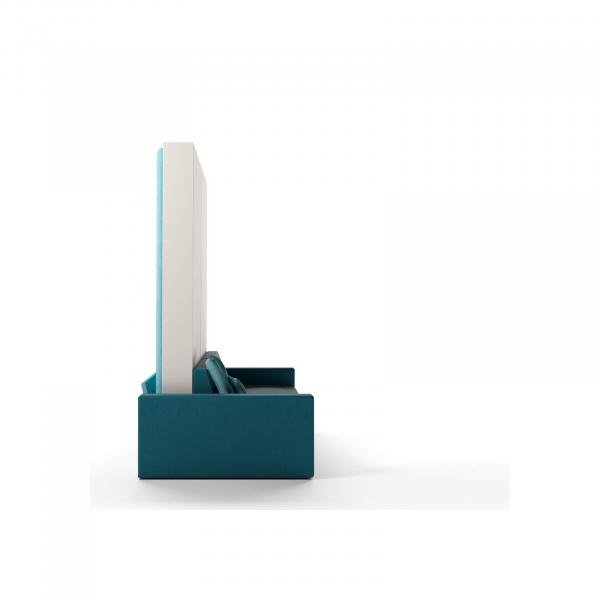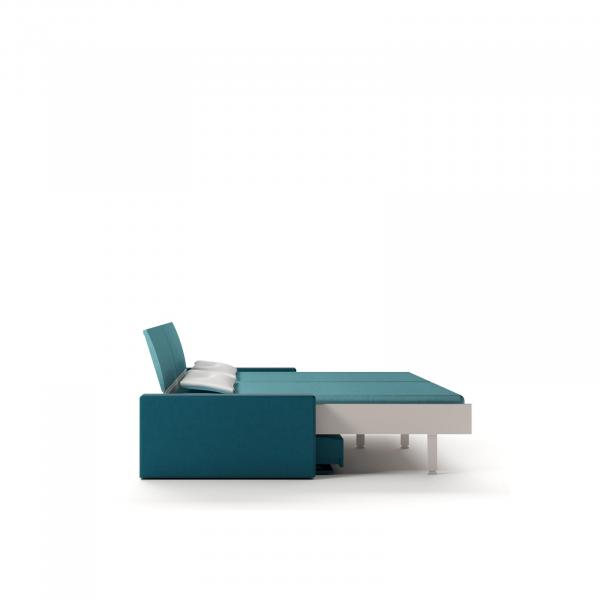 Technical specifications
Fixed sofa and double bed separable into two single beds
Ella & Louis
Ella & Louis is a self-supporting trasforming system which integrates a fixed sofa (W 216,5 cm) with a hide-away double bed with integrated pull-down mechanism, enabling its division into two separable single beds and an armchair.
The transformation of the double bed into two single beds, takes place by sliding on a track resting on the floor and fixed to the wall, with a release device with button for dividing into twobeds and with adjustment for unevenness.
The functional mechanisms are inside the structure. When the bed or beds - complete with upholstered headboards - are opened, the sofa seats, with removable cover, automatically move forwards and the backs recline.
The system can be completed, on the fixed side part, with modular elements from the Living & Young System, replacing the standard 1135 mm depth armrest with a shorter 785 mm depth armrest.
Measures
Discover how much space you save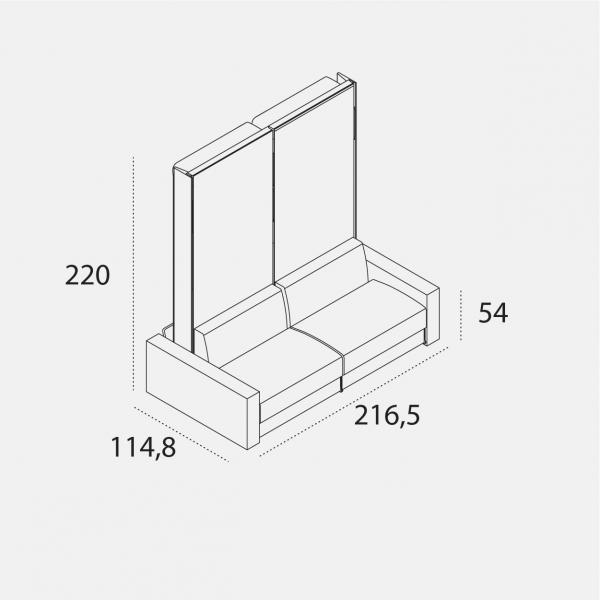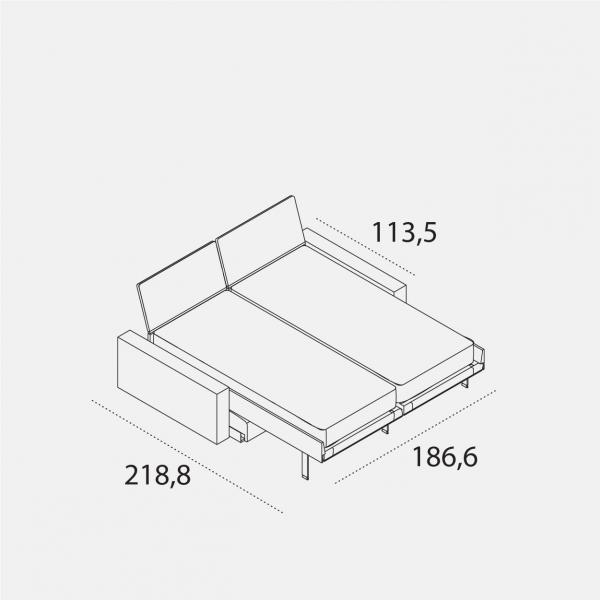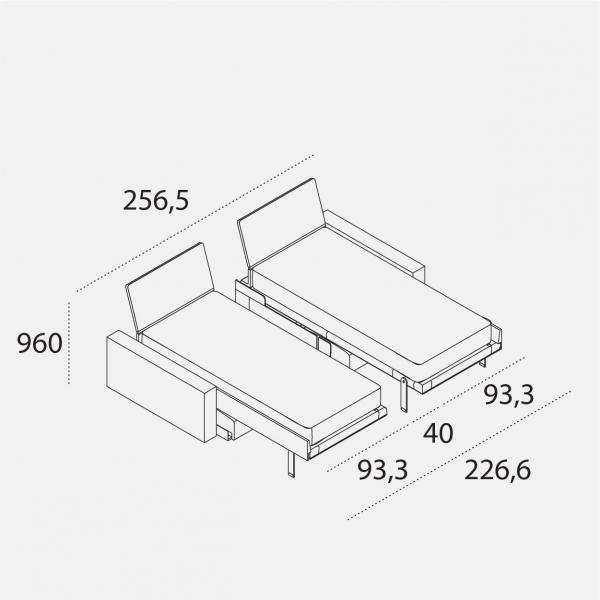 Finish

Clei Colour System
Full choice freedom


Free to choose a wide range of samples of materials, finishes and textiles to plan and personalize the space where you live with various combinations of hues and materials.

Finish catalogue
Download file
Inserisci le informazioni necessarie per procedere al download
Are you looking for inspiration or do you want to complete your space?
Discover our interior design ideas
Are you interested in this product?
Contact us right now to discover where to find it
Contact us