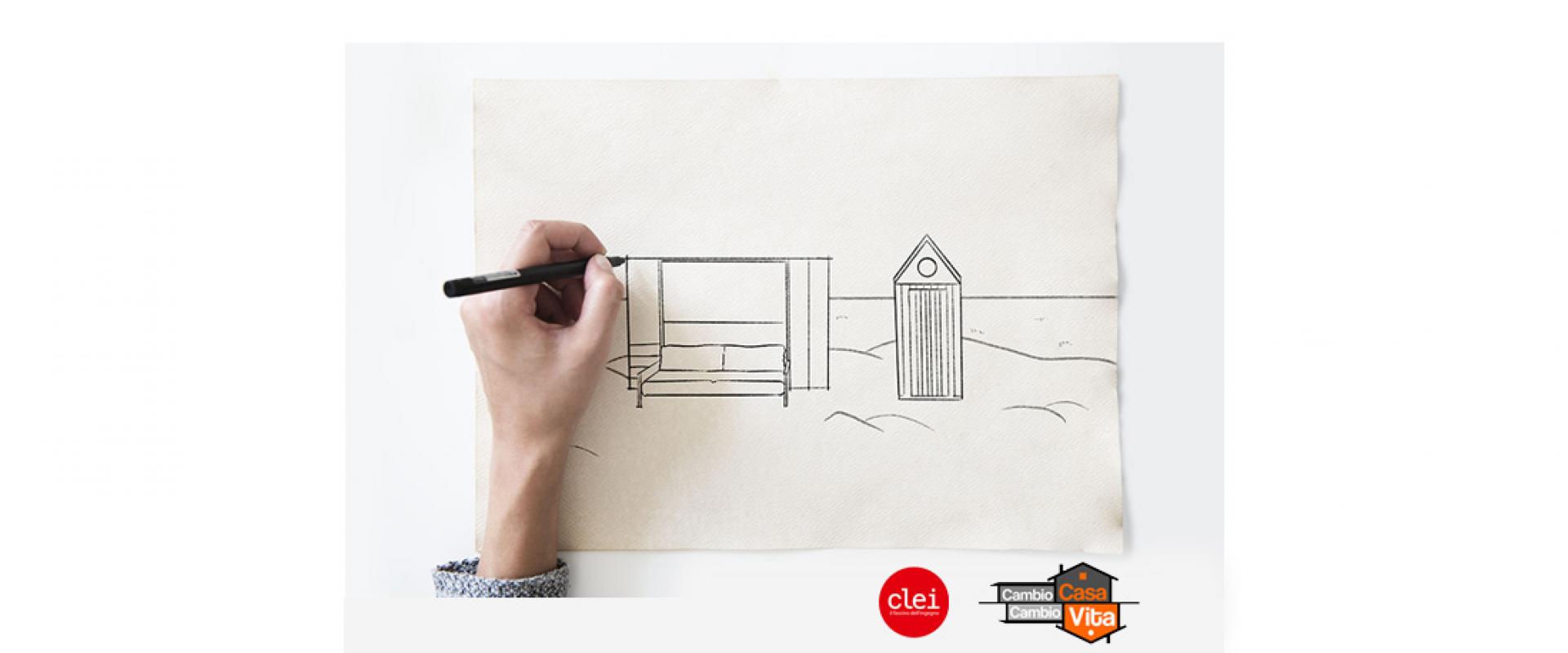 Holiday House: a 25 sqm studio with kitchen, sofa, table and 4 beds. With Clei, you can!
Andrea Castrignano chose Clei to win a challenge that seemed to be almost impossible.
Davide, a bank clerk who loves spending week ends in the gorgeous Ligurian Riviera with his wife and his two daughters, has inherited a small apartment he is very attached to, 70's-style furnished and not suitable to accommodate a 4 people family.
The challenge that Andrea Castrignano is facing in the 6th episode of the 10th edition of the TV program Cambio Casa, Cambio Vita!, on air on channel La5, is to optimize each centimetre of this 25 sqm studio to live and sleep in 4.
To do this, you need Clei transforming systems able to furnish the space in a dynamic way making it flexible.
In the renovation project, on the wall with windows a multifunctional composition has been placed, composed by Kitchen box, an amazing kitchen with a door equipped with a capable pantry and provided with all the required appliances , and Penelope 2 Dining, an even more surprizing piece of furniture, with a foldaway double bed, a dining table that when the bed opens, folds and locates underneath the bed and that, in the day configuration with closed bed, can completely vertically close up to get more space.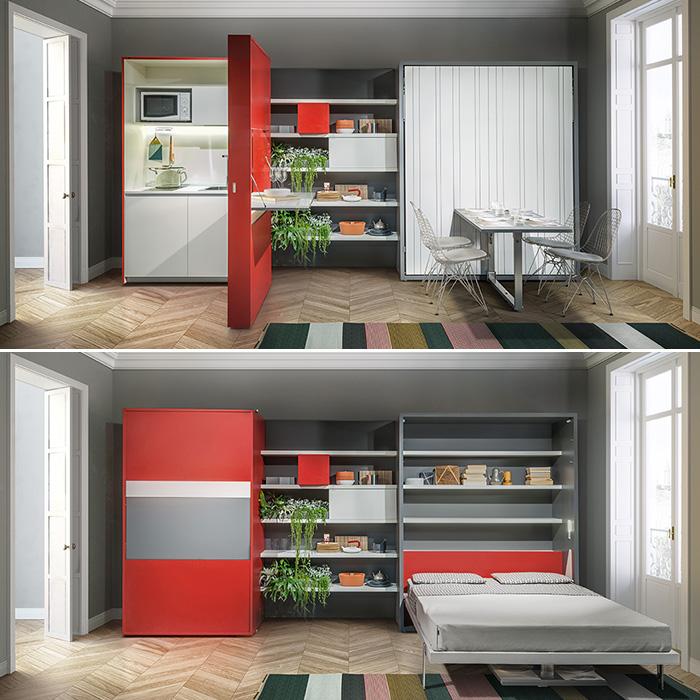 On the opposite wall, there is model Kali Duo Sofa, a transforming system patented by Clei with sofa and foldaway bunk-beds that, with a simple movement, transforms into the night configuration : when the lower bed opens, the sofa slides back and, by a translatory mechanism, locates underneath the bed.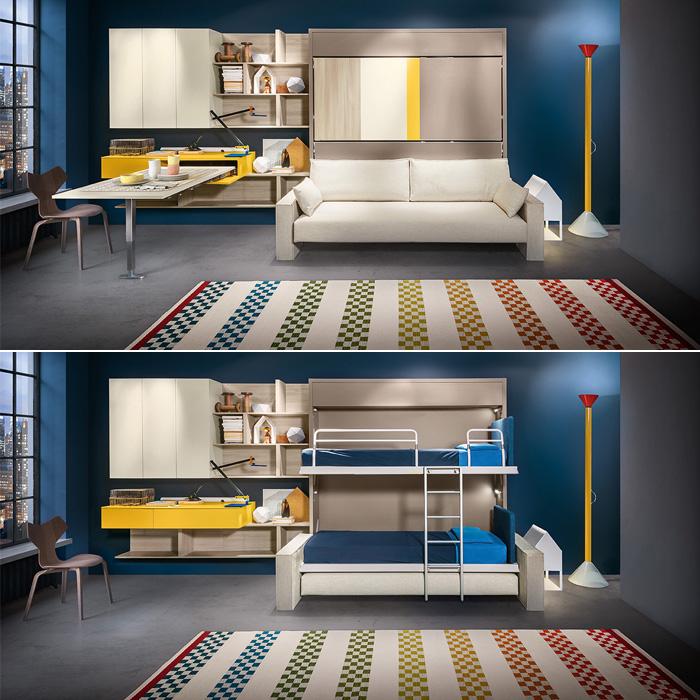 Thus, almost "magically", a living/dining area with sofa and table transforms into the night area with 4 beds (a double bed and bunk beds, with padded headboards). Great ideas and great solutions!
At the end, a last surprise, once again thanks to Andrea's creativity and imagination: a series of stickers showing the traditional bathing-hut; a marine seascape that makes the environment even more fresh and cosy.
As per Andrea's comment, the ugly duckling transformed into a swan. Challenge won!
Well done Andrea!