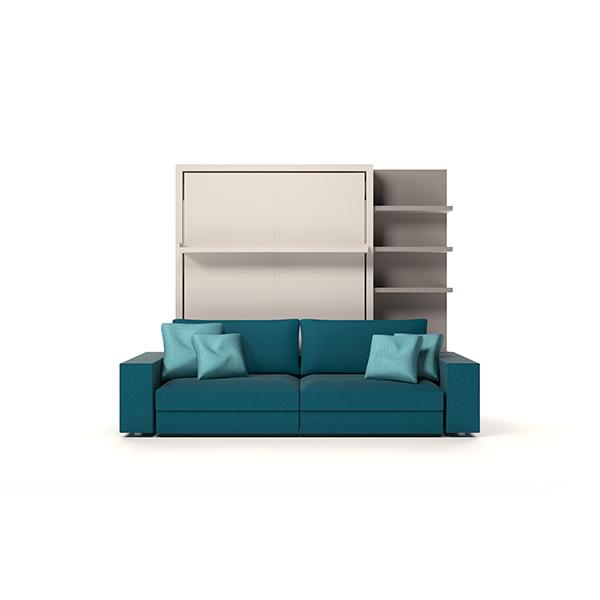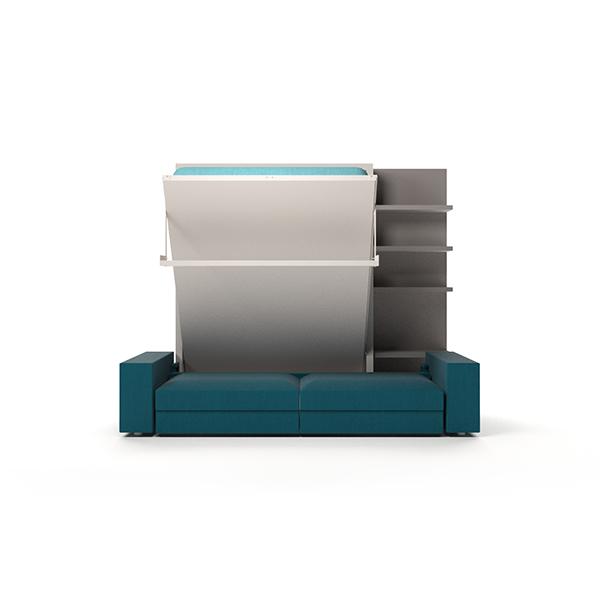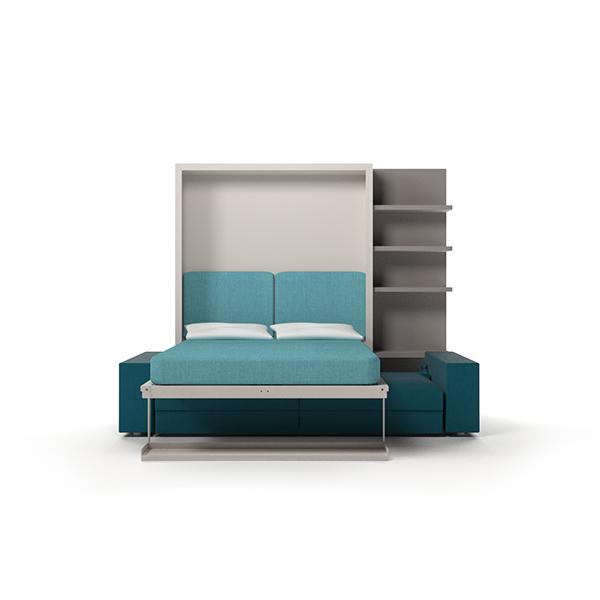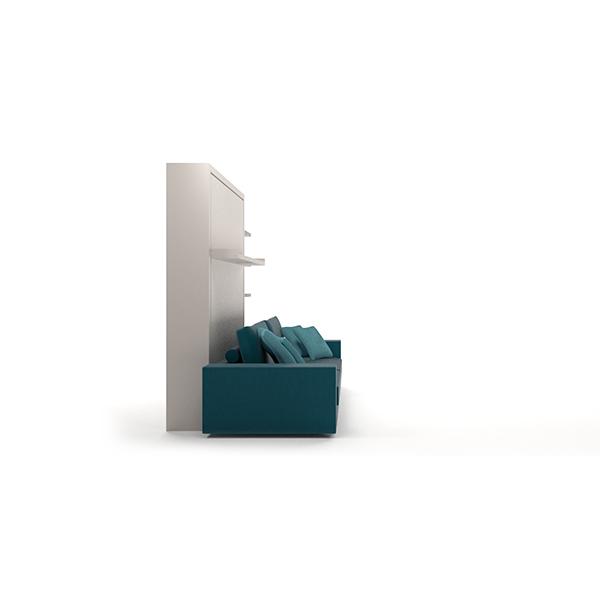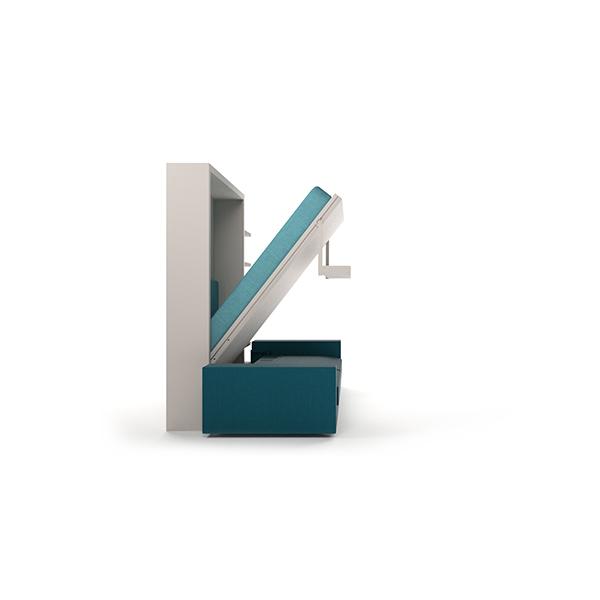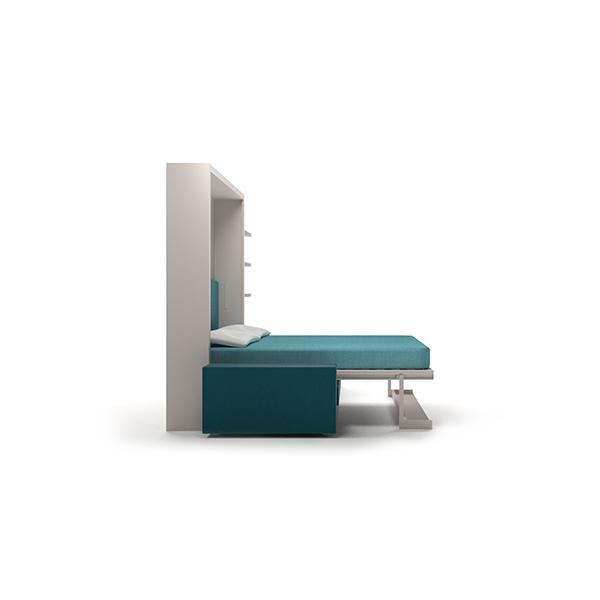 Technical specifications
sofa integrated with the transformable bed system with wood paneling
Tango Sofa 223/270
Tango is a sofa produced in both fixed (W 223 cm or 270 cm) and modular versions. It has a double-function transforming system, with retractable, foldaway double bed. Both versions of Tango have either fixed or sliding seats (which move forward by 20 cm). The model is made up of modular elements both with and without armrests, corner components with built-in storage compartments, end components with movable armrests and chaise longues of varying dimensions. The sofa is also produced without the convertible bed system in the sizes W 190 - 223 - 270 cm. The seat cushions are filled with natural down and feature non-deformable foam inserts in differing densities. The back rests are filled with piumafill and have an internal lining in cotton, while the rear roll is padded with non-deformable foam. All covers can be removed. The double bed is always ready to use and features the innovative CF97 slatted bed base. The structure is made from aluminium extrusions, with the bed fitted with an integrated adjustment system. The bed is opened and closed using a handle - which is either fixed or extendible - positioned on the front shelf. When opened, this front shelf pivots to become the support for the bed; the opening system means that objects on the shelf do not have to be removed.

Open the bed
Close X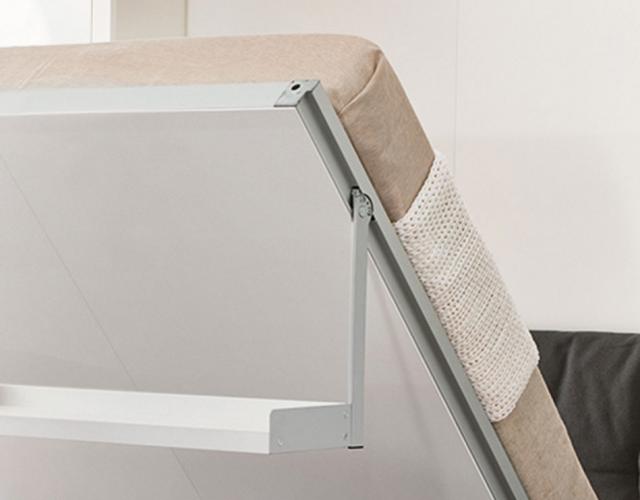 10. Functionality and Design
No hardware required for front panel mounting.
The shelf tilts and becomes the bed support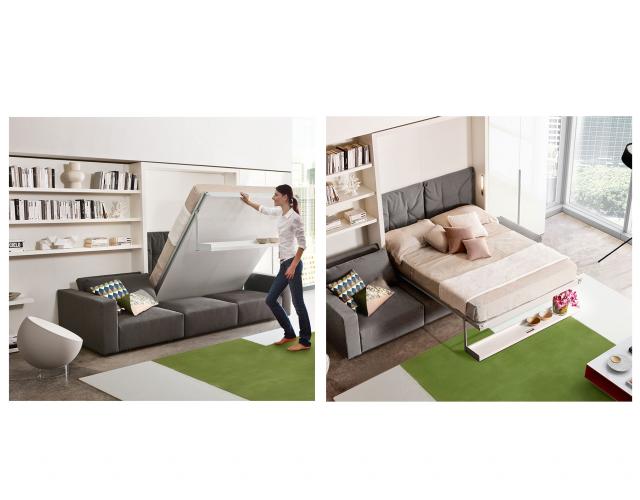 9. Technology and Design
The bed opens and closes with one easy motion using the handle on the front shelf that, by a tilting movement, becomes the bed support.
The shelf remains horizontal while the bed is being opened, so objects

Close the bed
Close X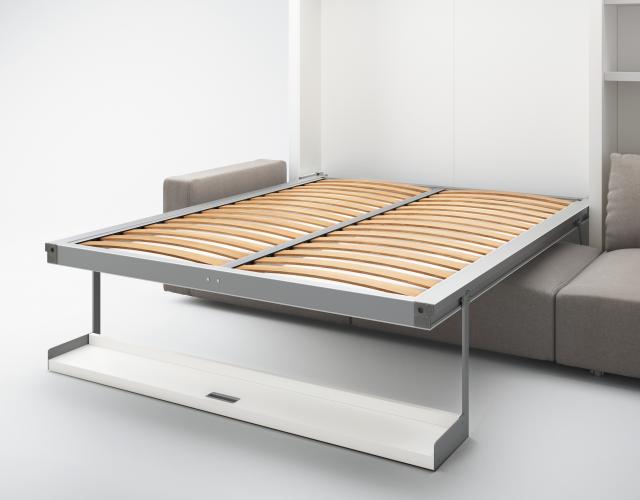 8. CF 97 Bed Base
Extruded anodised aluminium bed base with integrated adjusting mechanism.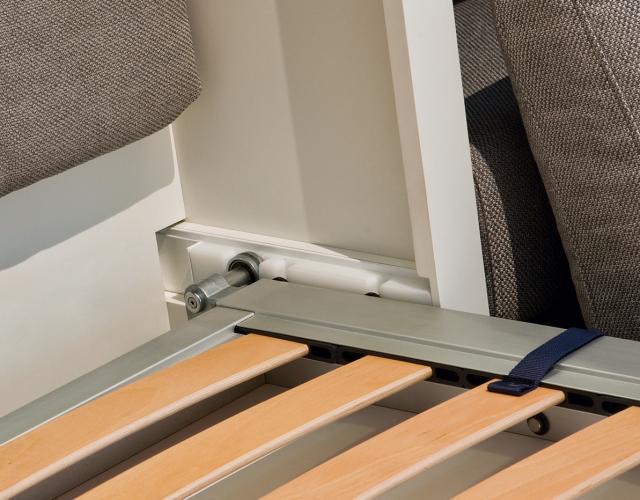 14. Technological Innovation
Cables integrated in the bed base frame and calibrated for the opening/closing system. The bed base slides on polyzene cams.
Measures
Discover how much space you save






Finish

Clei Colour System
Full choice freedom


Free to choose a wide range of samples of materials, finishes and textiles to plan and personalize the space where you live with various combinations of hues and materials.

Finish catalogue
Download file
Inserisci le informazioni necessarie per procedere al download
Are you looking for inspiration or do you want to complete your space?
Discover our interior design ideas
Are you interested in this product?
Contact us right now to discover where to find it
Contact us
Alternative products
Discover the other Transformable Systems