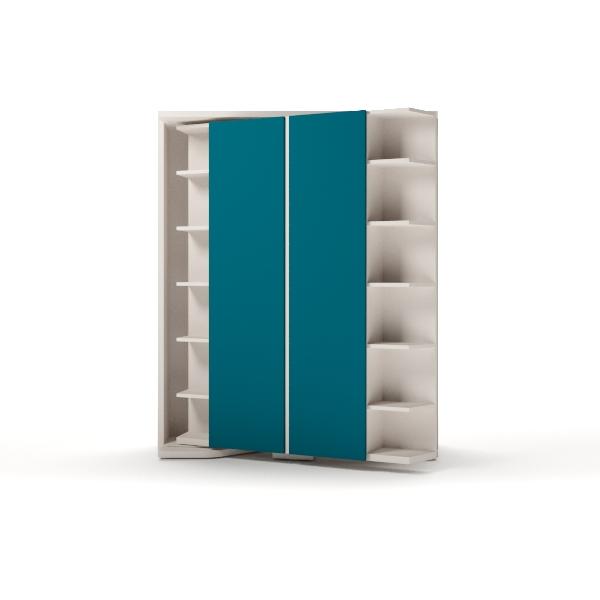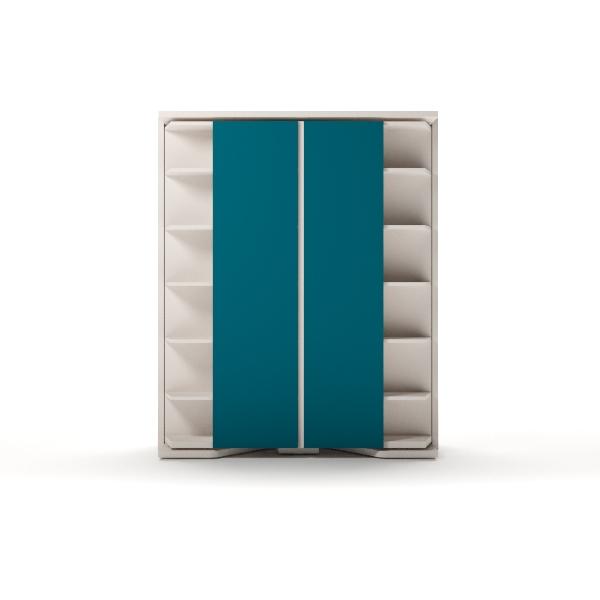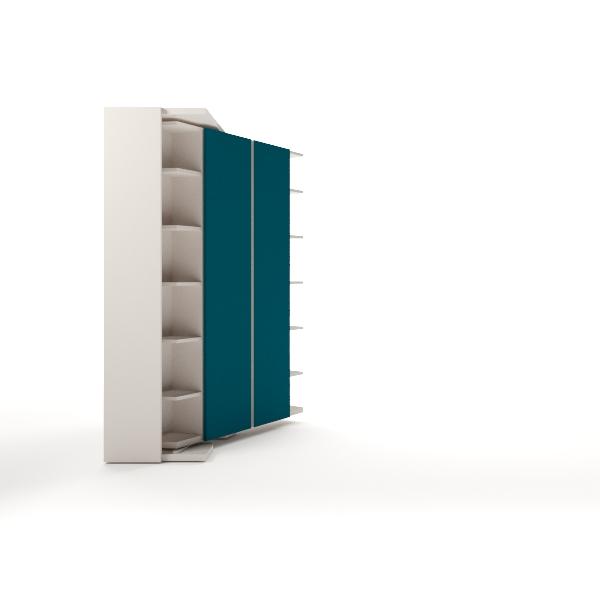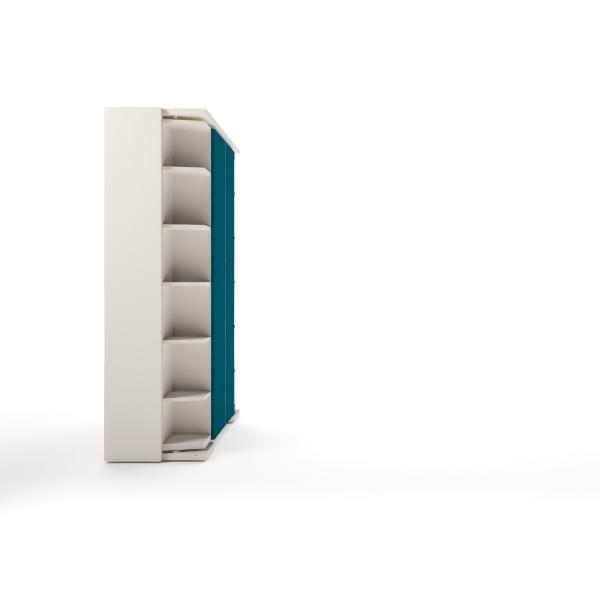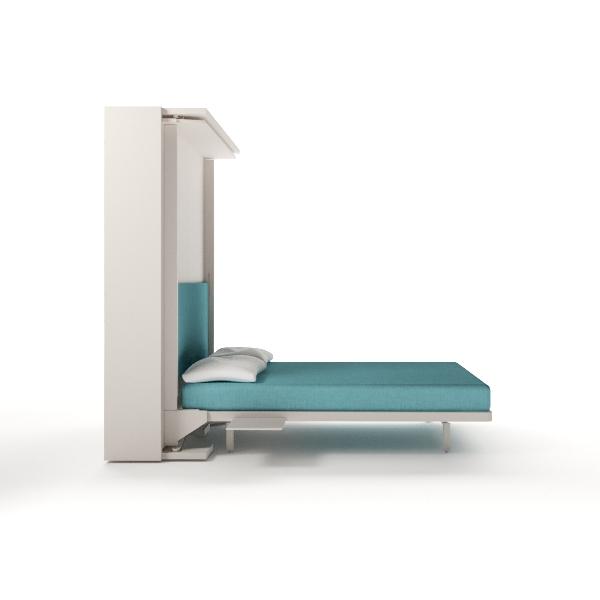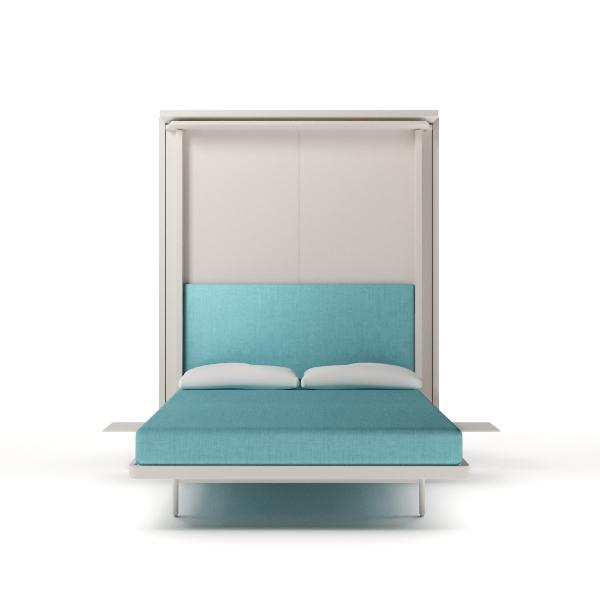 Tecnical specification
Rotating Bookcase with doors and foldaway double bed
LGM 2.0 Doors
LGM 2.0 Doors is a transforming multifunctional system, for day and night, in the day version with hinged doors.
A simple rotating movement transforms it into the night-time set-up with double bed with slatted bed base and pull-out lateral night tables.
Lgm 2.0 is also available in the versions in the price list:
Book,
Book with fixed table and free table,
Tv with shelves,
Tv with fixed table,
Tv with free table,
Doors with hinged doors.
In this section, the TV versions with free table - Book, Book with fixed table and Doors are displayed.

Open the Bed
Close X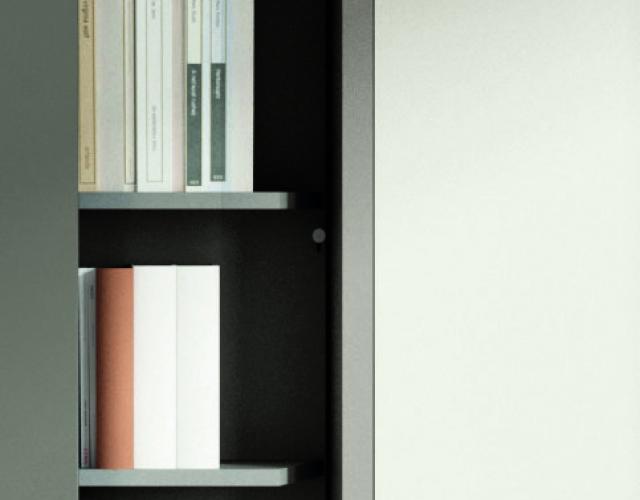 1. Safety
The new lock/unlock device of the revolving body acts simultaneously in 2 positions.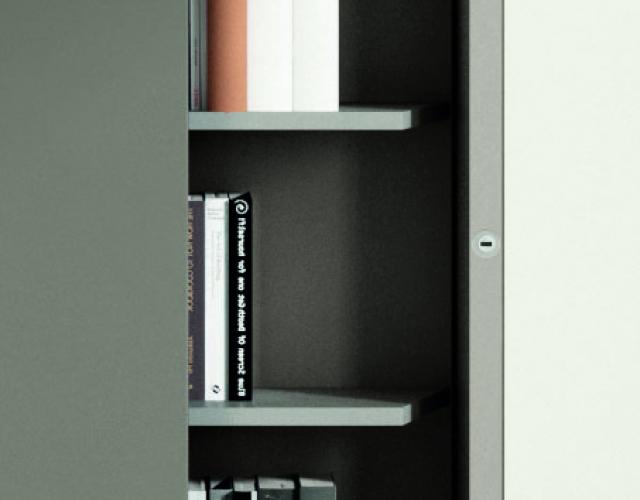 2. Connections
Front unit equipped with USB and Schuko sockets.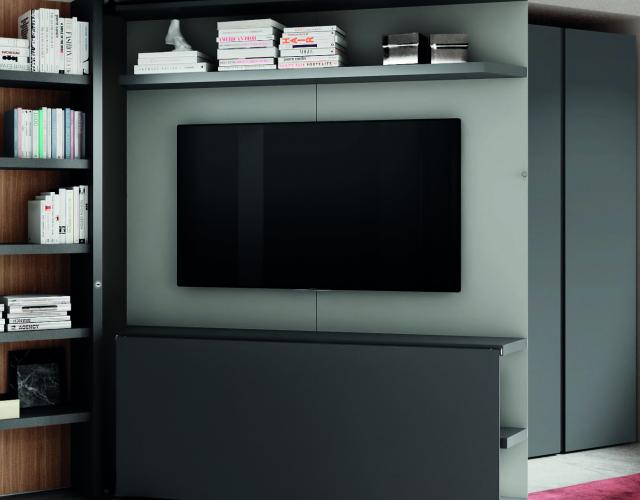 3. Know-how
The new integrated and patented rotation device:
• allows a fluid movement of the rotation system;
• the objects placed on the shelves do not need to be removed when opening the bed;
• is adjustable in height to compensate for floor differences.

Close the Bed
Close X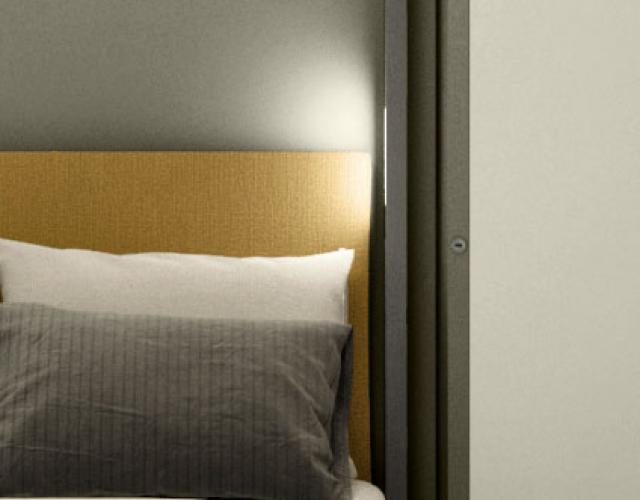 1. USB Socket
It can be used also in the night version.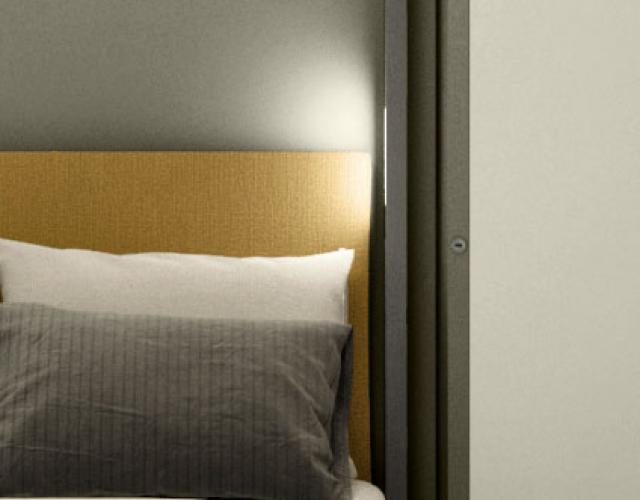 2. Integrated LED light
It can be used also in the night version.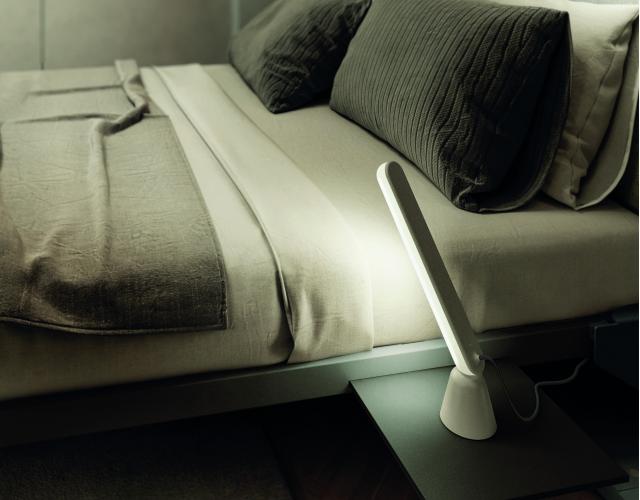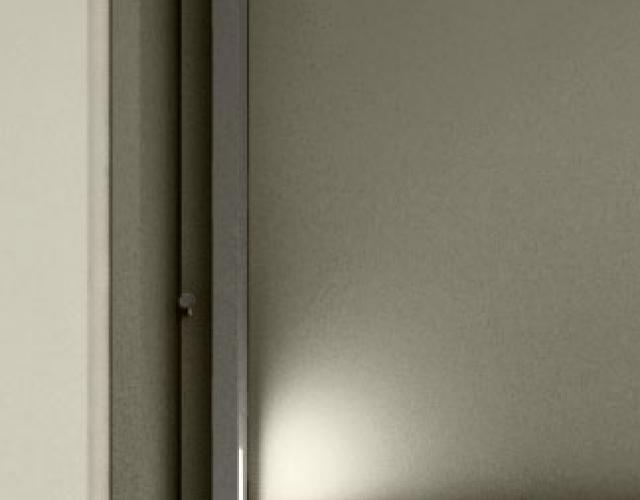 4. Tecnologia & design
Il nuovo dispositivo di blocco/sblocco del corpo girevole e di apertura del letto, con molle a gas e totalmente nascosto nel montante, agisce contemporaneamente in due posizioni, per la maggior sicurezza e la massima pulizia estetica.
5. Adjustments
The feet are adjustable in height.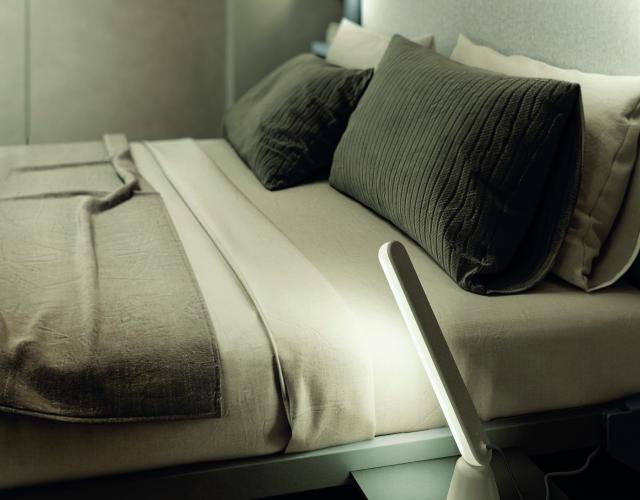 6. Mattress collections
All our mattresses are OEKO-TEX certified and comply with the essential material quality requirements for the safety and well-being of the user. The collection has been designed working with some of the major Italian mattress manufacturers to be combined with the technology of our transforming systems in the relationship weight-dimensions-folding mechanism.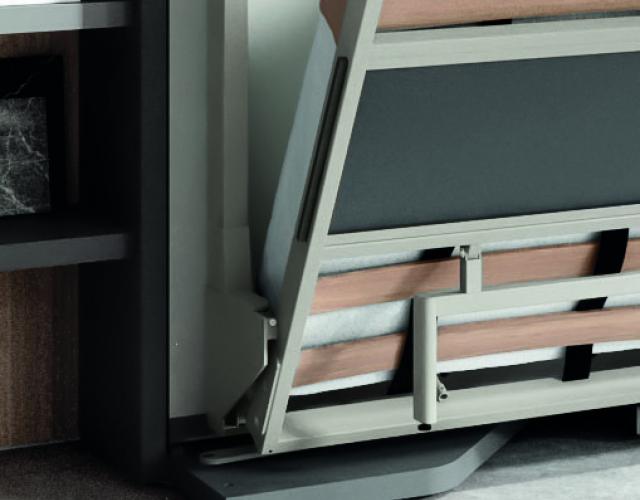 7. Ease of use
The new device allows the slowed opening of the bed and greater ease of use.
Measures
Discover how much space you save


Finish

Clei Colour System
Full choice freedom


Free to choose a wide range of samples of materials, finishes and textiles to plan and personalize the space where you live with various combinations of hues and materials.

Finish catalogue
Download file
Inserisci le informazioni necessarie per procedere al download
Are you interested in this product?
Contact us right now to discover where to find it
Contact us
Alternative products
Discover the other Transformable Systems