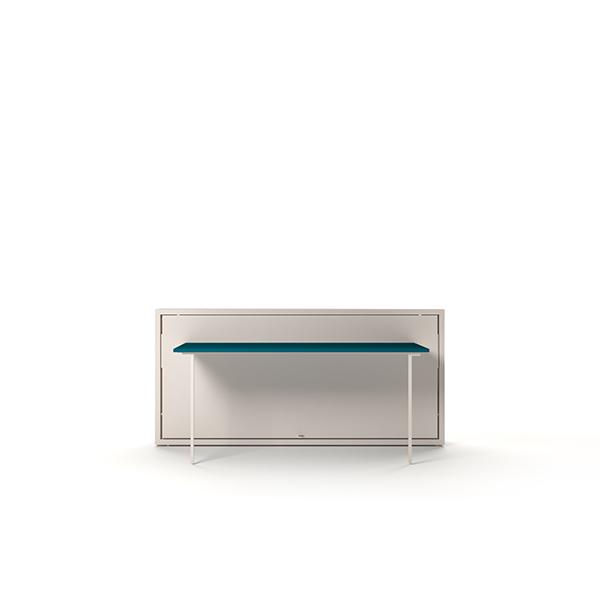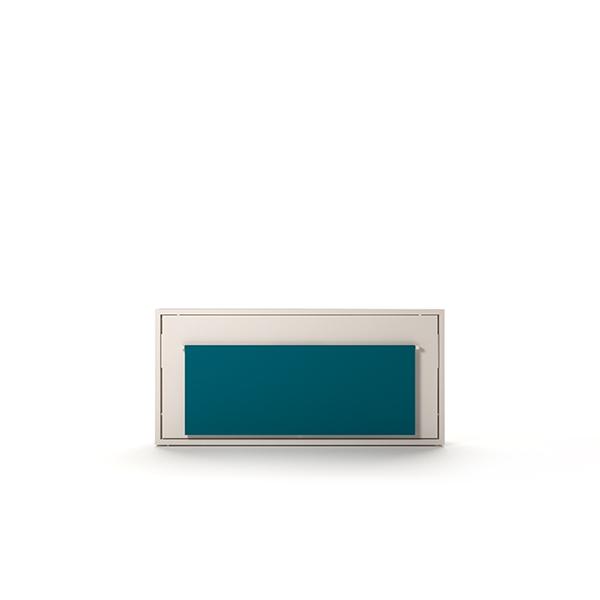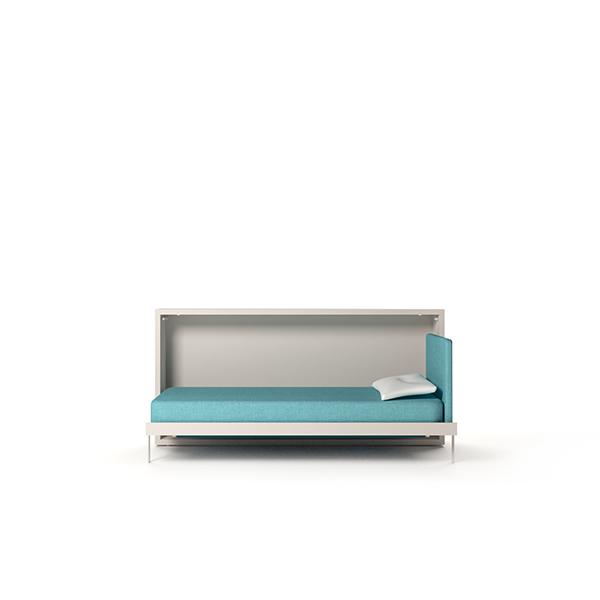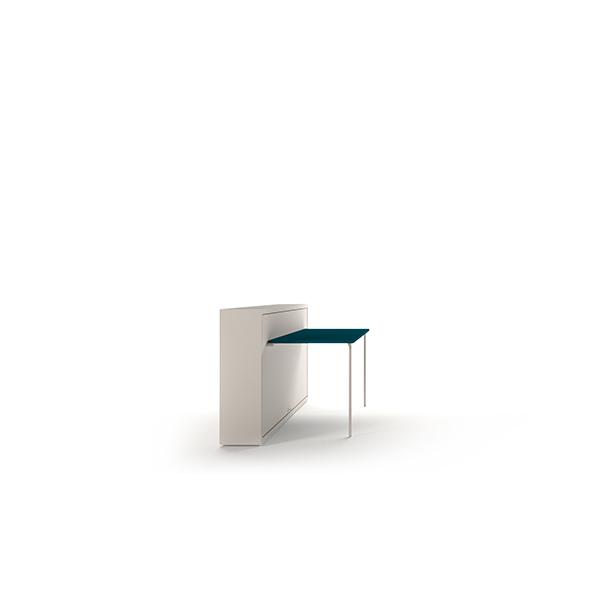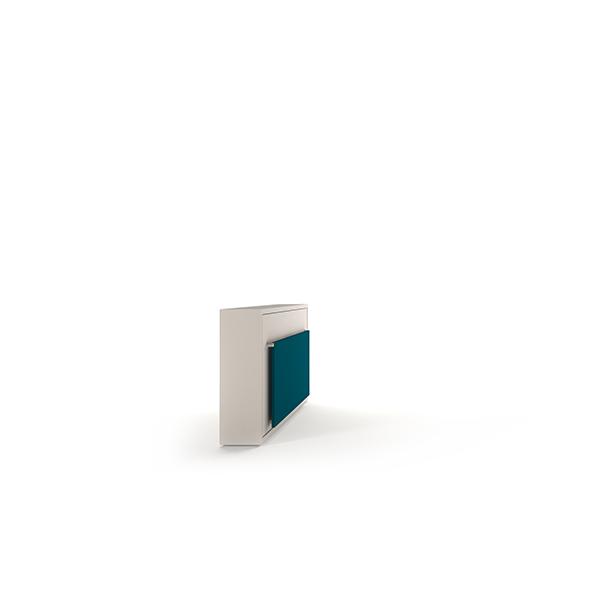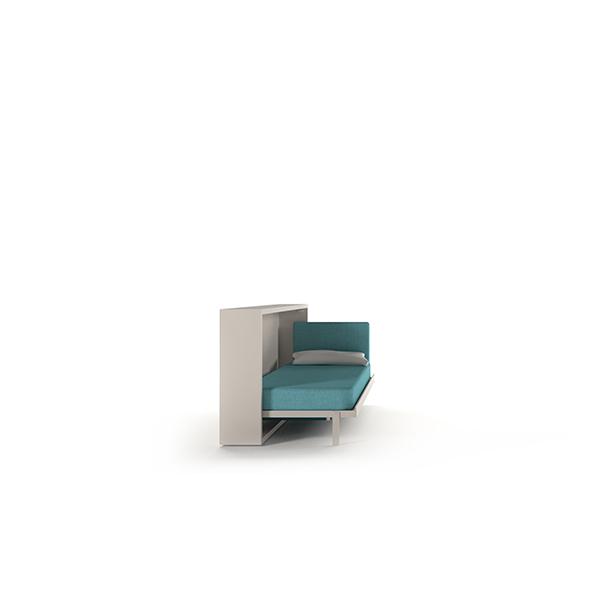 Technical specifications
Horizontal murphy bed with desk
Poppi + Desk 90/120
Horizontal murphy bed with desk. Available with a single or intermediate bed, fold-down opening mechanism, and with a flap desk with folding legs. The system is also available in the versions without table (single bed, Poppi 90, and intermediate bed, Poppi 120) and can be free-standing or integrated with elements in the Living & Young System programs.
The desk is ideal for studying, but it can be also used as a smart working station.
Measures
Discover how much space you save






Finish

Clei Colour System
Full choice freedom


Free to choose a wide range of samples of materials, finishes and textiles to plan and personalize the space where you live with various combinations of hues and materials.

Finish catalogue
Download file
Inserisci le informazioni necessarie per procedere al download
Are you interested in this product?
Contact us right now to discover where to find it
Contact us
Alternative products
Discover the other Transformable Systems