Clei from A to Z. A brief guide to a successful company
For more than fifty years Clei has designed, produced and marketed transformable furniture systems that break free from the standard shapes and styles of conventional offers.
Its corporate philosophy is presented in the A to Z, where twenty-one key words describe design, idea and method, invention and talent, production and sales, engineering and preferences.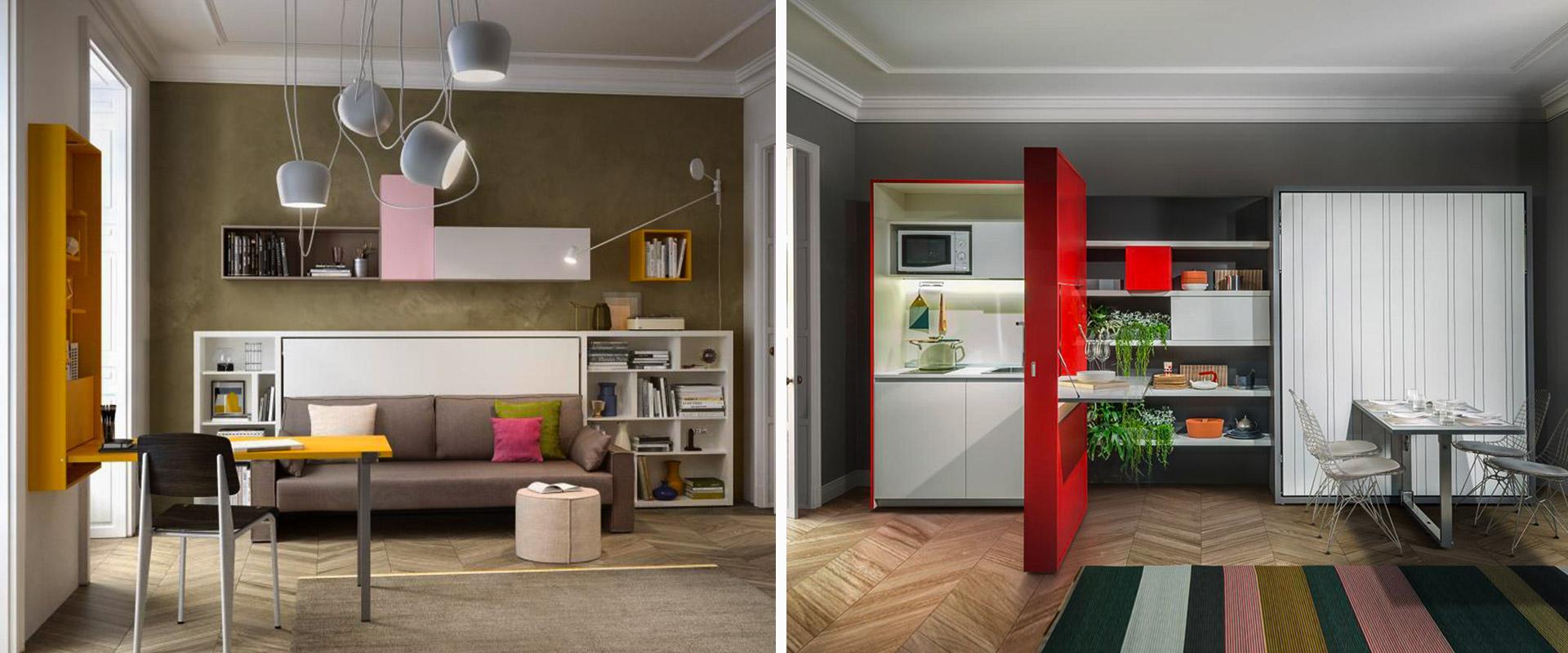 Mark and Lisa are a couple of young professionals. She is a graphic designer and he owns a small startup company.
Read more